At this time of year, a quick glance into my closet reveals a palette of black, white, and gray clothing.
But, on closer inspection, the careful observer will find a few items that illicit a "one of these things is not like the other" kind of response.
These items include – but are not limited to – one pink scarf, a pair of pink babouches, and pink paste earrings.
On cold winter mornings, these items warm my spirit and help transform an otherwise somber wardrobe.
Balmuir
Image via Babble.com
Earings via Polyvore
For as long back as I can remember I've always had a thing for pink, but come February I become positively obsessed with it. Maybe it's the promise of Valentine's Day smack dab in the middle of the month, replete with pink hearts, paper doilies and, best of all, romance.
Whatever the reason, I've decided to apply the same principles to my decorating as I do to my wardrobe and throw a little pink into the mix. Love is in the air.
& Tradition Sofa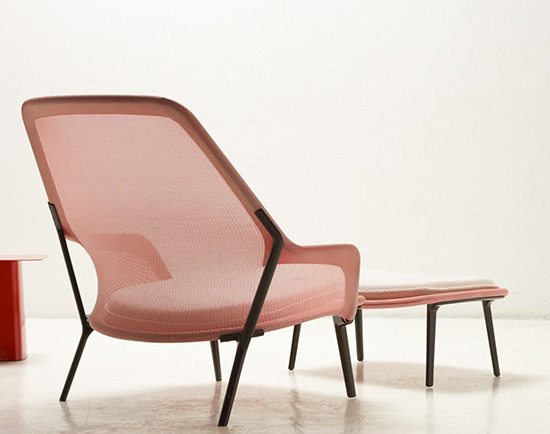 Vitra, Bouroullec Brother's Slow Chair
Marika Giaciniti porcelain vase
Calypso St. Barths, Maison de Vacances Rabbit Fur Pillow
Happy Valentine's Day – xo